No card player's life would be complete without some poker in Las Vegas. The city is home to major poker events like the World Series of Poker (WSOP) and the World Poker Tour (WPT).
Vegas offers plenty of action and the glamour of some prestigious events.
Those heading to Sin City have many poker rooms to choose from for action. But some offer a bit more than others. After unpacking your bags, it's time to hit the tables.
Here are some of the best places to play poker in Las Vegas.
Table of Contents
* Editor's note – The information below may change as of 2020-21. It's best to check with each property before visiting.
1 – Aria


When looking at where to play poker in Las Vegas, the Aria should be on anyone's list. The property has become one of the hottest poker spots in Las Vegas.
From cash games to major tournament series to its growing high roller scene, Aria makes for a must-play for any poker fan.
Beyond the elegant room itself, Aria also has become a poker streaming mecca through its partnership with PokerGO. The PokerGO Studio is located right in the front of the casino, just steps from the poker room.
The $20 million studio has become home to major cash games, high roller tournaments, final tables, and celebrity action – all streamed on the PokerGO service.
Aria hosts several regular series and World Poker Tour events, including the WPT Tournament of Champions. Visitors won't be surprised to see some recognisable faces mixing it up in the poker room.
Stakes and games: $1/3 all the way up to $10/20 and higher; No-Limit Hold'em, Pot Limit Omaha, Mixed Games
Tournaments: Numerous daily and weekly events as well as major series.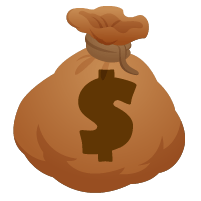 Bonuses: Poker rooms rates available for discount stays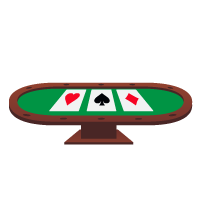 Tables: 24

Food: The property sponsors Phil Hellmuth, and one of his favourites is Jean Georges Steakhouse.
Entertainment: While there are many options, the pool is an unmatched oasis during the hot Vegas summer months. When you need to unwind from a long day at the tables, grab a cocktail, sit back, and relax.
2 – Wynn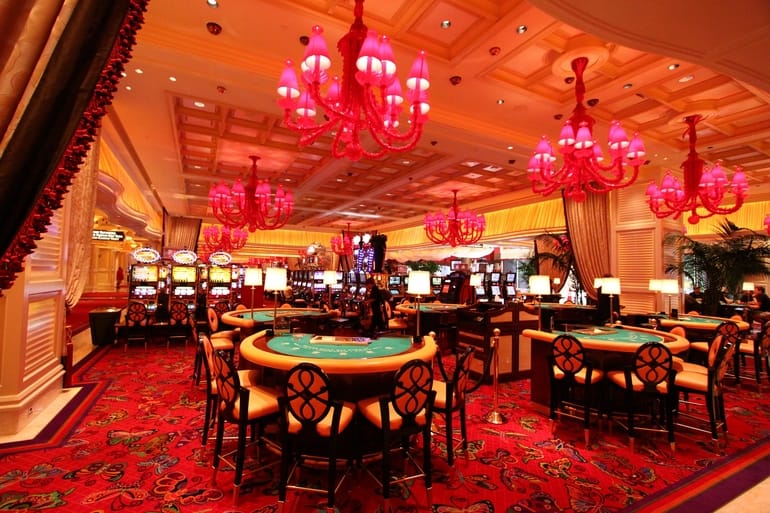 Casino magnate Steve Wynn may have outdone himself with this awe-inspiring property. Brilliant design, high-class amenities, and a state of the art poker room – Wynn has it all.
For those hitting the Strip for some poker, a trip to the Wynn makes for a fabulous day. The ornate and well-apportioned venue offers personal USB chargers and a sports betting kiosk right in the poker room.
The room hosts major events yearly like the Wynn Classic Series and Wynn Signature Series, with plenty of decent guarantees. Players will find plenty of legroom in this massive 8,600 square foot facility.
Unlike some rooms, the poker room uses lighter colours, and players will find a well-lit, bright ambience. There's something for every mood and bankroll in Wynn's pleasant environment.
Stakes: $1/3 all the way up to $10/25; No-Limit Hold'em, Pot-Limit Hold'em, Mixed Games
Tournaments: Daily and weekly events from $200 to $550; regular series throughout the year.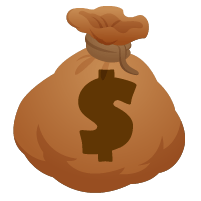 Bonuses: None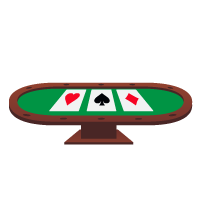 Tables: 28

Food: Many options, including Mizumi, which features delectable Japanese fare and seafood. The eatery offers a garden-like atmosphere complete with a waterfall.
Entertainment: There are several major acts, and the nightly Lake of Dreams show will dazzle the senses.
3 – Venetian
Relax in style with a trip to this Strip property. With the gondolas, canals, and shops, players will feel like they've gone back in time to old Italy. Hopefully, this trip to Venice involves winning plenty of lira.
The poker room is exquisite, featuring plenty of action. The Venetian has become one of the best poker casinos in Vegas. Players will find a welcoming and plush environment with plenty of amenities.
The casino's regular Deep Stack Extravaganza tournament series run several times a year. The events have become some of the most popular poker festivals in Las Vegas.
In recent years, the poker room has also become host to an annual World Poker Tour event. A trip to the Venetian offers players an excellent stay and plenty of fun when ready to play.
Stakes and games: $1/3 all the way up to $5/10 – Limit and No-Limit Hold'em, Pot-Limit Omaha
Tournaments: Daily and weekly events from $200 to $1,600; several major series throughout the year.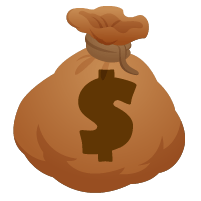 Bonuses: High hand, bad beat, and other promotions.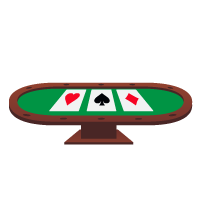 Tables: 37

Food: Great Italian offerings as well as Hong Kong Cafe for great Chinese dishes.
Entertainment: Hit Tao Nightclub to live it up a bit, or visit Electra Cocktail Club for some drinks.
4 – Bellagio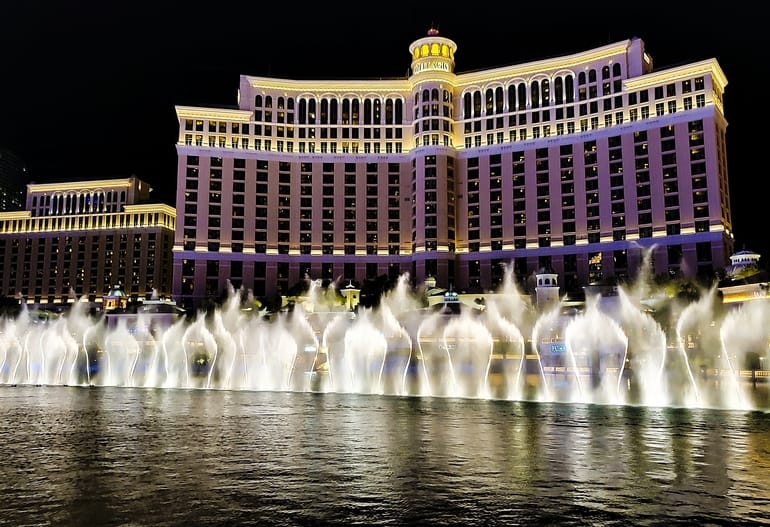 This property offers another great poker option and has been home to some of the biggest names in poker. Whether that is the high stakes Bobby's Room venue or massive WPT events, Bellagio is a Vegas poker hotspot.
Bobby's Room was named after former MGM executive and 1979 WSOP Main Event champion Bobby Baldwin. The room was renamed the Legends Room in 2020 after Baldwin left the company. But the property's history remains.
The Bellagio's scene includes regular tournaments, including the WPT Five Diamond World Poker Classic since 2002. The tournament was the first event the tour ever broadcast and helped kickstart the poker boom of the 2000s.
The Bellagio poker room may host legends like Doyle Brunson, but plenty of action can be found for lower bankrolls as well. The 7,000 square-foot venue is also right next to the spacious sportsbook if some sports betting is also on tap.
Stakes and games: $1/3 all the way up to $80/160 and higher; No-Limit Hold'em, Pot-Limit Omaha, Seven Card Stud, Mixed Games
Tournaments: Tournaments usually run daily during normal times.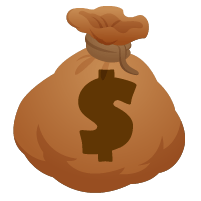 Bonuses: None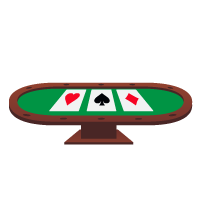 Tables: 40

Food: Head to PRIME Steakhouse for some great chops, seafood, and wine selections.
Entertainment: Need a break from the poker table? Head out front to take in the nightly fountain show – and it's free.
5 – Golden Nugget
Those looking to get away from the Strip should head to this top-notch property. It features some of the best poker games in Vegas.
The Golden Nugget was a forerunner to the mega-casino resorts that are common today and remains one of the best options downtown.
The casino features a great poker room with plenty of style. The property has also played a role in poker history. It has hosted televised poker shows like High Stakes Poker and Poker After Dark.
The Golden Nugget also features an excellent poker environment in a relaxed setting. It earns high praise for amazing and proficient dealers and staff.
The casino's summer tournament series is also popular as players flock to Las Vegas for the World Series of Poker looking for action.
Stakes and games: $1/2 and $2/5 No-Limit Hold'em; $2/4 Limit Hold'em
Tournaments: $50 and $75 tournaments daily; $125 Sunday $5,000 Guaranteed (tournaments suspended temporarily)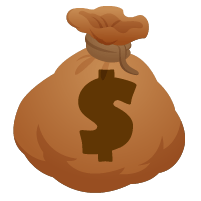 Bonuses: High hand, bad beat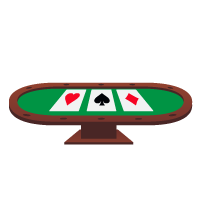 Tables: 13

Food: Numerous options on-site, including Vic and Anthony's steakhouse or Chick-fil-A for a quick bite.
Entertainment: Check out Showroom for national acts or walk outside for the nightly Fremont Street Experience.
6 – Caesars Palace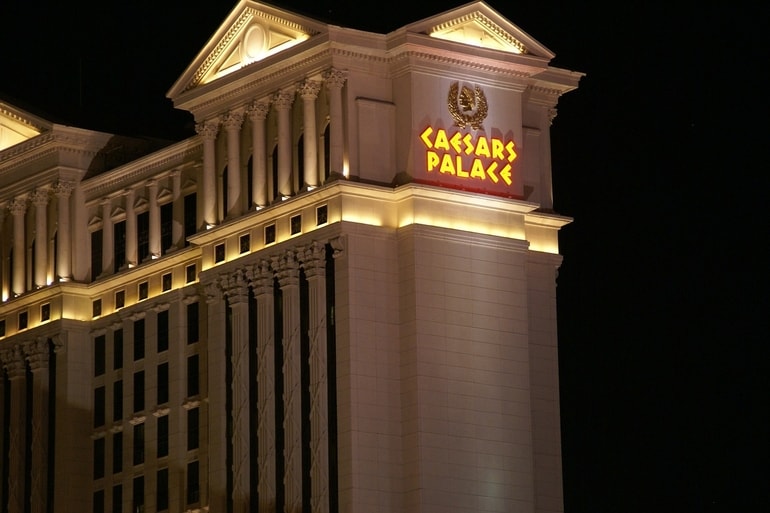 Whether your stakes might be in the emperor range or more like a peasant, Caesars is a brilliant poker room to relax. The 4,5000 square foot room offers charging stations at each seat and caters to all levels of player.
Along with many stakes, players will also find a wide variety of games spread. The property also appeals to tournament players with four events daily. The casino is located in the heart of the Strip. It offers a great launching point to hit other nearby rooms as well.
Players can also expect a well-run room with quality dealers and staff. Caesars may not be top of mind, but it offers a great poker atmosphere, including the following -
Stakes and games: $1/3, $2/5 and higher; No-Limit Hold'em, Mixed Games, Seven Card Stud, Omaha Hi-Lo, and more
Tournaments: $100 and $150 dailies with $1,000 to $2,000 guaranteed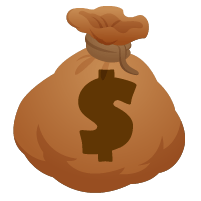 Bonuses: None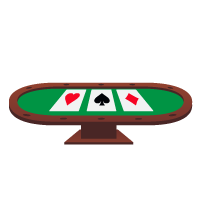 Tables: 18

Food: Fans of British chef Gordon Ramsay will want to check out Hell's Kitchen. But there are also several fine dining options for any taste.
Entertainment: The property features many top acts. But for a more intimate experience, check out Spanish Steps, a Roman-style outdoor market with cocktails and music from live DJs and bands.
Other Vegas Options
There are many other excellent poker room options in Las Vegas.
A few of those that are worth checking out include:
Binion's – Head downtown to the place where the World Series of Poker began.
Planet Hollywood – Great tournaments and cash games in a relaxed atmosphere.
Orleans – Popular locals spot off the Strip with major lower roller series with plenty of game options.
Bally's – Nice roomy laid-back room on the Strip.
Frequently Asked Questions
How old do you have to be to gamble in Las Vegas?
The legal gambling age is 21.
Are there options for players with a lower bankroll?
Yes, you can look for games on a wide range of buy-ins and stakes, usually beginning at $1/2 and $1/2.
How do I get in a game?
Just head to the signup counter and add your name to the list. If a game is available, you'll be able to buy chips and take a seat.
Where do pro poker players play in Vegas?
While there are many casinos in Las Vegas, not all have a poker room. Those mentioned here are some of the best. Which one you choose will depend on personal taste. Find a game that fits your bankroll.
Do I need a player's card?
At many properties, you'll need a player's card, but they are worth getting. Many properties will give players $1.50 to $2 an hour in players comps. These can be used for dining and at other areas in the casino.
How many hours do poker players play?
That all depends on a player's mood. Those playing cash games can get up and exit a game any time they like. Simply rack up your chips and head to the cage to cash in.
Tournament players don't have this option and may be locked into play for longer. That can be good news, however.
The deeper you go, the better chance you have at winning or at least cashing in the event.